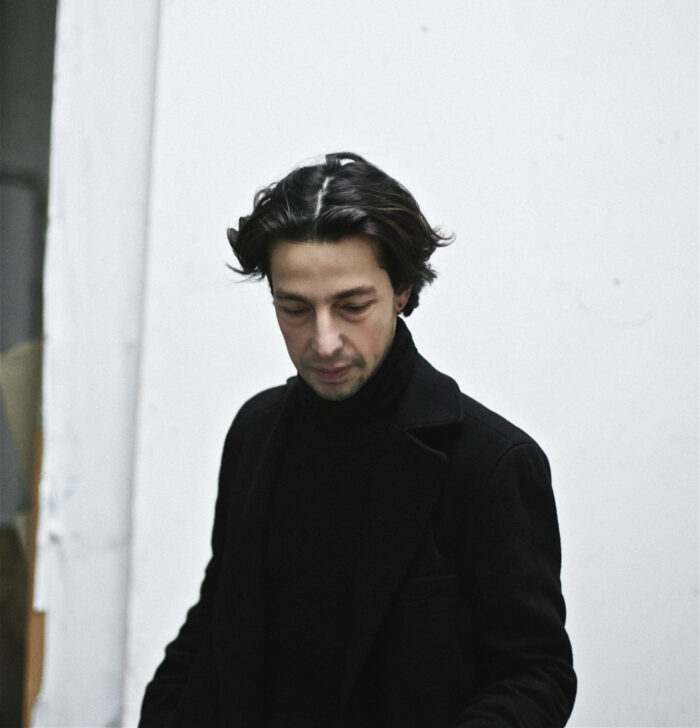 Victor Paukstelis, born in 1983, is a Lithuanian painter residing and working in Vilnius, Lithuania. The artist is famous for combining several layers of visual and conceptual features 'borrowed' from art history, contemporary painting, cinema, photography, literature, as well as autobiographical elements. He constructs narratives from details belonging to different periods, giving new meanings to both personal memories and culturally recognizable images.
Manipulating and mixing visual material from personal memorabilia and art history, the artist explores how cultural memory influences creative process and analyses how the meaning of images change in the course of time. Paukstelis explores the nature of both conscious images and of those he paints – he explores if it is possible to separate images that belong to the universal imagery catalogue from those that belong to the archive of individual memory. As a result of investigating the interaction between the individual and collective memory, the painter offers modern comments on the issues raised in the paintings of several classic artists.
Paukstelis picks individual composition motifs from the masterpieces of Velázquez, Michelangelo, Caravaggio, Schardin, Manet and transfers these fragments into empty spaces or connects them with other fictional images. The images quoted are 'blurred' or changed in other ways. The audience experiences a déjà vu, however, the painted narratives provoke the spectator to take a different viewing point on those images than the one that is ingrained in memory and to expand these images with their own stories – to relate them with their own memories.
Paukstelis experiments with painting media itself and looks for an extension of its technical capabilities, which also correspond to the multi-layered nature of ideas of his paintings. A similar starting point by choosing existence and non-existence, and the relation between memory and oblivion as the main topic, taking the old masterpiece reproductions or photos rather than nature as the source brings Paukstelis to the field of contemporary art. Abandoning bright colours, choosing pale shades, reducing them to black and grey grisaille painting, the artist has filled the paintings with a fading and intangible vibe.
Paukstelis graduated from Vilnius Academy of Arts (VAA). During the period of 2009-2012, he had a residency at Cité Internationale des Arts de Paris. The artist has been actively involved in exhibitions since 2011. He held solo shows and participated in group exhibitions in Lithuania, Poland, Belorussia, Canada. Paukstelis presented his animated painting project "Restless Paintings" in Austria, Germany, USA, and Sweden. His paintings have become part of the collections of Modern Art Centre (Mo Museum) in Vilnius, Lewben Art Foundation in Vilnius and of independent Lithuanian and foreign art collectors.